ION
ION
Founded by passionate water sports enthusiasts, since 2005 the brand ION has constantly been developing new collections for the international kitesurfing, windsurfing, surf, SUP and wakeboard scenes. Since 2012 it has also been producing bike equipment for cycling fans. The product range includes high-quality technical wetsuits plus neoprene accessories, harnesses, bike clothing, protective gear, backpacks and lifestyle clothing. All in a unique, progressive design.
Philosophy
Over a decade ago, a group of water sports enthusiasts decided to create a new brand. The impetus for establishing ION came from their search for challenges in and on the water and a refusal to compromise on equipment. From the very beginning, the ION range grew rapidly, with a focus on supplying the international windsurfing and kitesurfing scenes with wetsuits and other neoprene products. The unique combination of high-quality products and progressive design became an indispensable part of the surfing, wakeboard and SUP scene. In late 2012, ION founded a separate bike division focused on functional and protective clothing.
Today the ION brand finds inspiration from dedicated athletes in every conceivable discipline. ION's underlying philosophy was, and continues to be, an unwavering focus on developing products that allow people to explore nature and sense its power.
It doesn't matter who you are! You might be a beginner, a pro, a weekend warrior or an age-old veteran. Nor does it matter which your preferred action sport is or where you go to do it. We are all in the same boat because we share a passion for a feeling known as "stoke".
We are all: United by stoke! Why not join the ION community and rediscover your passion with brand-new ION equipment!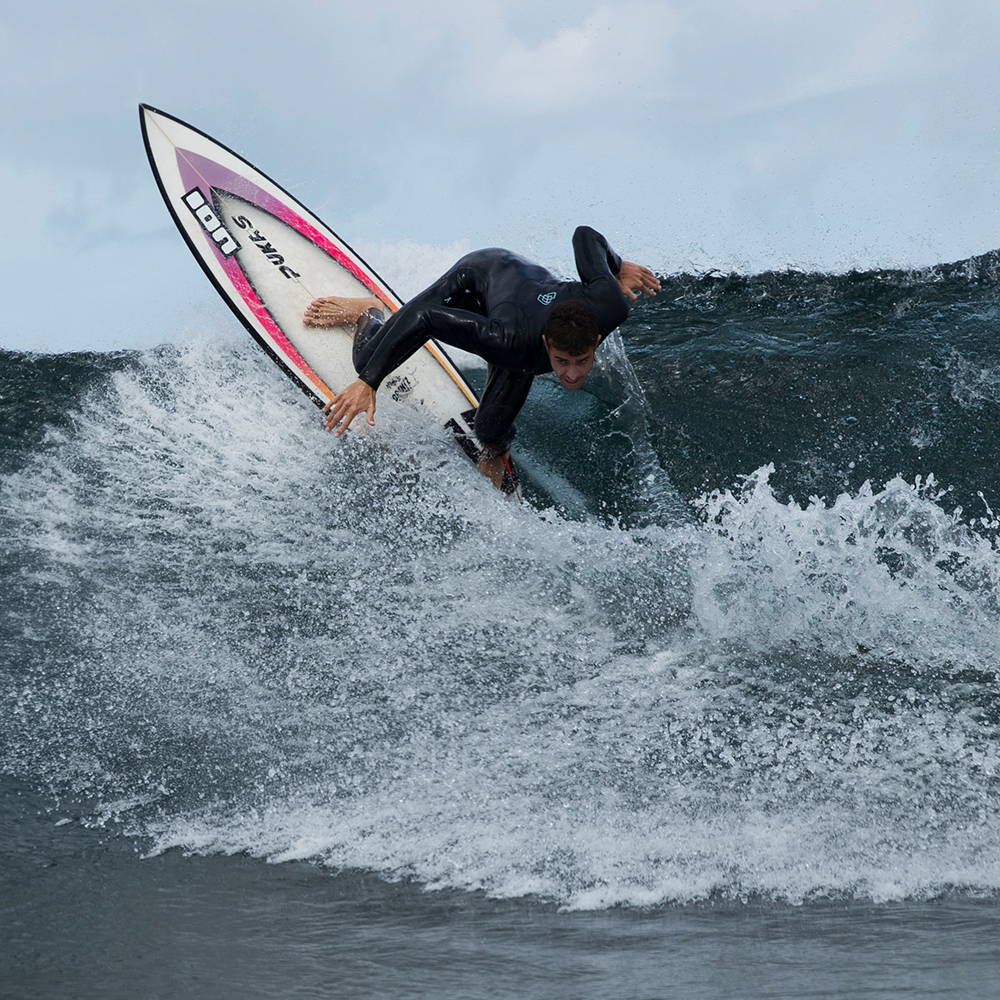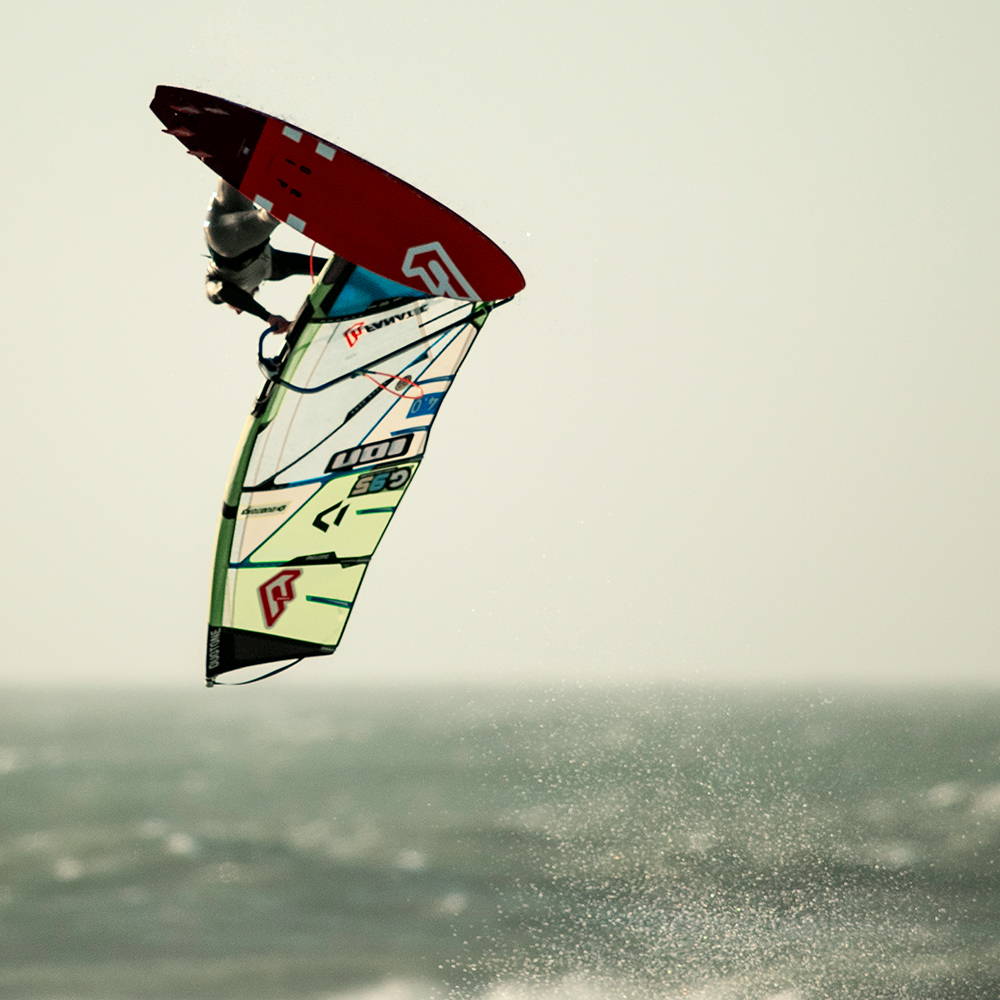 Product Range & Technology
ION offers a comprehensive range of high-quality wetsuits and neoprene accessories, harnesses, bike apparel, protective gear, backpacks and lifestyle clothing. We have the full ION range for you in our online shop.
ION SELECT WETSUITS (neoprene suits)
ION presents its premium wetsuits, offering enhanced insulation properties but also setting new standards in terms of stretch.
The materials used to make wetsuits sooner or later reach their limits. Some are extremely flexible, and others are fantastic when it comes to insulation. But it was difficult to find a suit that is really warm while still being super flexible. The ION Select wetsuits have always been among the warmest on offer. To ensure maximum comfort, the 2020 ION designs also feature additional stretch, without relinquishing any of their insulating characteristics – in numerical terms we are talking about 30% more stretch here. All this was made possible by ION's updated Plasma Plush thermo lining. The long-pile fabric traps air, creating a pleasant warmth and improved insulation, while vertical channels quickly wick away any moisture. In addition, an extremely flexible, lightweight I_Foam is used, which is already familiar from ION's stretchiest offering known as Amp. Another new material is Drygrid, which absorbs 30% less water. This makes the wetsuit lighter and reduces any cooling by evaporation through the suit.
Having already set the benchmark in the previous season for the lightest hardshell harness on the market, the kite experts at ION have nonetheless still managed to reduce the weight even further. The new ION Curv Series Select offers an exceptional weight reduction of 400 grams compared with its predecessors. In particular, the new ION Spreaderbar C_bar 3.0, with its impressively sleek design and lighter aluminum hooks, plus the lighter (Double D) buckles on the harness itself, both contribute to this dramatic reduction in weight. As already demonstrated from the previous ION Curv series, the 3D Plus Spine from ION offers reliable support in the back area and guaranteed flexibility and freedom to move at the sides. The ION Curv Select series surpasses even ION's previous Curv harnesses in setting new standards for weight, support and durability.
ION's Capsule collection combines a selection of products: from wetsuits and protective gear to tops and technical accessories. Design combined with a progressive, technological approach have always played a major role in the development of new products at ION. That's why it made such sense to link all sorts of different products through this high-quality design.
Sustainability
ION is determined to make our world a better place. For ION this includes preserving the beauty and wealth of the natural world for everyone today and for future generations. The manufacture of kites, bars, twintips, surfboards and accessories will always have an environmental impact. ION is endeavoring to minimize its footprint as much as possible. In particular, by developing new environmentally friendly packaging, improving its transport logistics, researching reusable materials and more sustainable manufacturing techniques and collaborating with organizations that are working to combat global warming. The ION brand considers it a duty to discourage environmental developments that threaten our planet. That is why ION is helping keep the oceans clean, the air clear and our earth healthy.